SOULMAPS
Free Personality Test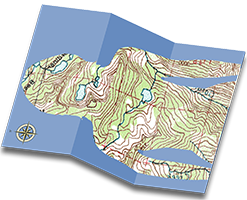 "It's amazing how much more aware I am of what I can achieve."
Take our Vitality Test and discover the potential that lies dormant within you.
Free. No registration required.
TAKE THE TEST
---
How is this free personality test different from other personality tests?
Let us count the ways:
SoulMaps measures the vitality you are receiving to each of your basic soul powers. Without vitality, your soul powers weaken and make it difficult for you to grow and prosper.
SoulMaps is based upon thousands of years of Jewish esoteric wisdom—Torah, Kabbalah, and Chassidus (not some 100 year old theories)
You don't have to answer a seemingly endless list of questions. SoulMaps uses only 14 icons—shapes and colors that resonate deep within your soul—displayed on a single page
You are unique—not one of sixteen personality types or five in-born traits that determine who you are and what you do. SoulMaps helps you discover your uniqueness, your core essence, and then gives you a map to unlocking your potential to accomplish what no one else can.
Your body and soul are connected—hand in glove. SoulMaps helps you identify the underlying roots of chronic illness, enabling you to enjoy better physical health and fitness. (Some have found it even improves their athletic performance).
But don't take our word for it.
TAKE THE FREE TEST
---